When it comes to making money from a blog, then Adsense is the best option for you. Getting an AdSense approval for a newbie bloggers is difficult nowadays. A good option to overcome this problem is to get alternative to Adsense. There is no doubt that Google AdSense is the best source of income for bloggers and honestly, in compare to Adsense, there is no real alternative to Adsense. So, presenting you the best Google Adsense alternative list-
Media.net is considered the best Google Adsense alternative in terms of revenue and ad types. Media.net is a contextual ad network by yahoo and bing. Media.net is the best network which helps in boosting up your monthly revenue by monetizing your blogs. The types of ads you will get in media.net are contextual ads, mobile ads, in context ads, display ads and interstitial ads. The minimum payout in Media.net is $100.
Propeller ads are also one of the best alternatives to google adsense. propeller ads are the UK based ad network. Propeller ads pay you per every 1000 impressions. If your blog is generating traffic from countries like US, Canada, UK, Australia then propeller ads will be a great option for you. The types of ads you will get in Propeller ads are onclick popunder ad, Mobile ads, Banner ads, layer ads, slider ads, video ads etc. The minimum payout in propeller ads is $25 and it is idle for every new blogger.
Infolinks bagged the 3rd place in my list. It is also one of the best Adsense alternatives. Infolinks shows innovative ads based on users interest. The types of ads you will get in info links are Intext, Infold, Inpage and Inframe. The minimum payout in info links is $50.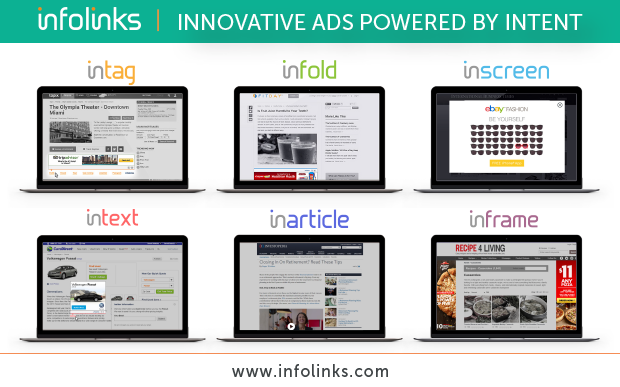 Chitika ads are somehow similar to Google Adsense where you will get paid on CPC basis. The best part of Chitika is you need not get approval for using Chitika ads on your blog. You can put Chitika ads from the day 1 in your blog. The types of ads you will get in Chitika are Search targeted ads, Local ads, mobile ads. Its revenue is not good as compared to other ad networks. Chitika makes payments through PayPal and minimum payout is $50.
5} AMAZON DISPLAY ADS-
Amazon ads are one of the most popular choices among bloggers for site monetization. If you are to generate money other than Adsense then amazon ads are the great choices for you. Adsense pays you for clicks on impression whereas Amazon display ads pay you for sales. The types of ads you will get in Amazon are custom ads, search ads, Recommendation ads. The minimum payout for amazon native ads is $100.
So, that's all. There are many ad networks which are not possible to cover in a single post. Although Google Adsense is considered the best income source for many bloggers these are also a good option for newbie bloggers. If you have any query related to this topic then feel free to ask in the comment section below. Jai Hind!