ONE PLUS 6 FULL SPECIFICATION
One plus will launch another killer flagship model that is one plus 6. One plus 6 rumours have been coming at us nonstop and the information about the new smartphone is one plus will launch its upcoming model globally on May 16 and May 17.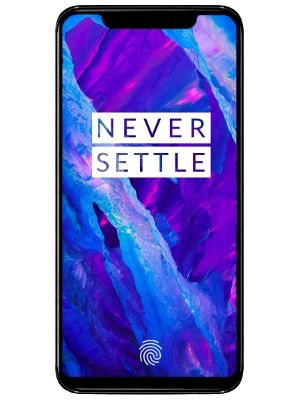 PROS-
Snapdragon 835

camera performance

dash charger
CONS-
One plus as the name suggests it is a completely new model after the success of oneplus 5T. In this post I will briefly describe the new oneplus 6 full specification and review.
ONEPLUS 6 AVAILLABILITY-
Oneplus 6 is not launched in India till now, it is rumoured that oneplus 6 will launch its new model on May 16 and May 17 globally. As far as oneplus 6 release date goes, the handset will be available from may last week in India along with US, UK, China, Europe and Hong Kong. It will be exclusively available on amazon.com
EXPECTED PRICE-
Oneplus 6 rumours have been coming at us non-stop and now theirs is information that new model will cost Rs.4000 more expensive than its predecessor. The base model will with 64GB storage could cost anywhere between Rs.33, 999 to 36,999 and the 128 GB variant could be priced between Rs. 38,999 to 42,999 and it is also rumoured that a 256GB variant is also coming with price between Rs.44,999 to 48,999 .
ONE PLUS 6 SPECS-
ü
Weight – 175g (5.71 OZ)
ü
Dimension – 7.5 mm thickness
ü
OS-
android 8.1 (OREO)
ü
Screen size – 6.28 inch
ü
Resolution – 1080
×
2280 pixels, 19:9 ratio
ü
Storage- 64GB/128GB/256GB
ü
Rear camera – 16mp+20mp
DISPLAY-
Ø
Biggest ever screen on a oneplus phone.
Ø
6.28 inch full HD, with a 19:9 aspect ratio.
The single biggest change one of the oneplus 6 is the display, with the handset sporting a bigger 6.28 inch full HD super amoled panel with a 19:9 ratio aspect ratio. Oneplus decides to advance by sticking to a full HD resolution at 1080

×

2280 with a pixel density of 402 ppi. The display also comes with cornilla glass 5 for better protection.
BATTERY LIFE-
·
Dash charge is an awesome as always (60% in 30 minutes).
·

3450 mAh battery easily lasts for 1 day.
·

We can gave you better review of the battery after the launch of the model.
S
imilar to oneplus 5T the oneplus 6 also features a dual camera setup on the rear. It comes with a pair of 16mp (f/1.7)+20mp (f/1.7). The rear camera also comes with dual LED flash. The secondary camera comes with 16mp (f/2.0) setup.
After the launch of this smartphone we can tell you about camera review properly. We can tell about the camera experience after our personal experiences. So stay tuned to our website.
ANDROID AND INTERFACE-
The oneplus 6 comes with android 8.1 Oreo out of the box. It is greater that oneplus 6 has update its OS version from oneplus 5T. oneplus has as always opted for oxygen os very close to stock in terms of appearance and adds in some extra customization options. This is not just more flexible, but also allows you to adjust elements of the software according to your need.
PERFORMANCE-
Flagship snapdragon 835 chipset.

6GB/8GB RAM and 64GB/128GB/256GB storage.
The oneplus 6 has the same flagship chipset snapdragon 835 from qualcomm which is running inside oneplus 5T. The oneplus 6 comes with 6GB and 8GB ram with 64GB, 128GB, 256GB options storage. This certainly hints about the power this phone can produce as we have already experienced in oneplus 5T. The configuration running android oreo with a neat oxygen OS is an overkill.
OUR VERDICT-
We think that the 6 series is an update but not a successor of its flagship released in summer. The company just aims to learn from what its already acheived and make it more relevant according to the current trend and demand with a selection of necessary updates.
WHO'S IT FOR ?
If you are looking for a flagship then you must try this phone. The best part is you dont have to spend a lot until you want a camera as good as galaxy note 8 or pixel 2XL.
SHOULD I BUY IT ?
A lot of people are excited, not only for the phone but for the oneplus 6 avengers limited edition that officially been confirmed. The oneplus 6 gets a thumbsup from our side. You are getting a dependable flagship phone that are unmatchable at this pricepoint. The screen is large and the power is plentiful and with oreo things are expected to be even better.